A PhD day arranged mainly for PhD students and newly graduated postdocs will be arranged on Wednesday the 20th of November, one day prior to the workshop. Participation is free of charge, but registration is required.
Registration is done by ticking the box "I want to participate in the PhD day" in the registration form (Registration will open once the abstract selection process is complete, in early October)
Time: 8:40, Wednesday 20th of November 2019
Venue: Ångströmlaboratoriet, Uppsala (notice: different location than the workshop, click on image for map location, bus 4 to Polacksbacken from the Central station).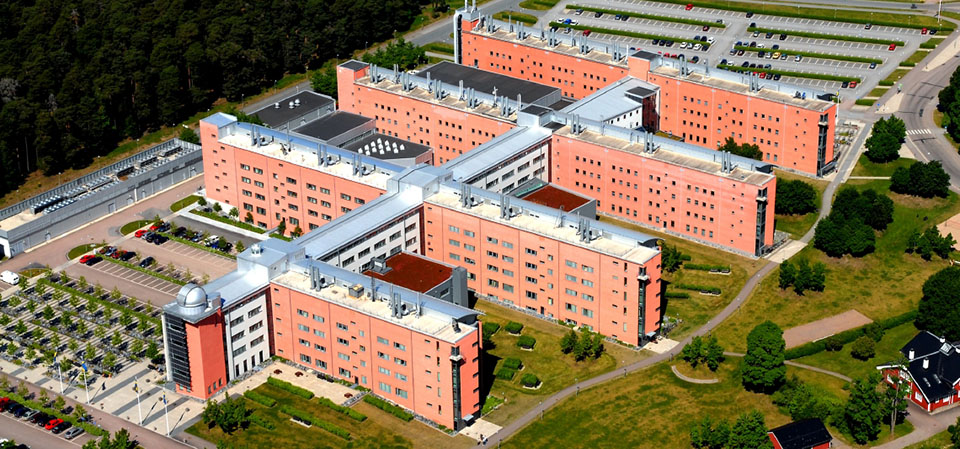 Morning:
Introduction to Uppsala University and our research on Thin Film Solar Cells.
Introduction to Ion Beam Analysis.
Visits to the Ion Beam Tandem Laboratory and the Ångström Microstructure Laboratory.
Talk - After PhD

Tove Ericson - Product Manager at Scienta Omicron
Christopher Frisk - Programme Manager at The Swedish Energy Agency
Lunch (included)
Afternoon:
Bus trip to Midsummer AB, manufacturer of building-integrated CIGS solar modules (Järfälla, northeast of Stockholm).
Presentation of Midsummer and talks by previous members of the Uppsala group.
Bus trip back to Uppsala.
Dinner (not included in price) at V-Dala nation.
Photo: Teddy Thörnlund